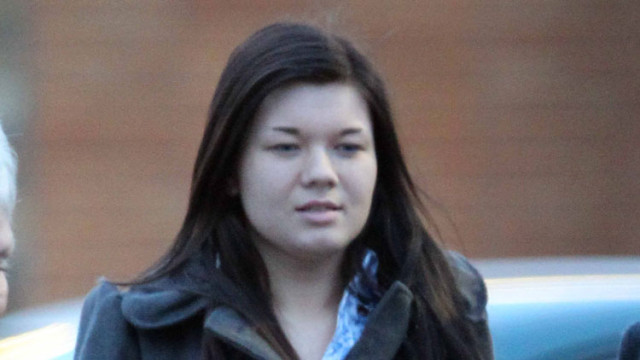 Prosecutors just hit Amber with 3 felony charges … domestic battery, criminal recklessness with a deadly weapon and domestic battery in the presence of a child. Unclear what the deadly weapon would be since police docs only mention her hitting Andrew with a shoe.
It was like a scene right out of "The Shining" … Amber and Andrew Glennon got in a heated argument that escalated big time, and according to court documents, she wielded the machete and struck a door with Glennon on the other side.
The machete didn't hit him but Amber allegedly found another way to inflict injury … by striking him with a shoe while he was holding their one-year-old son, James.
I kind of like he shoe thing. Reminds me of the dude who whipped his shoes at George Bush. Why are you hitting someone who is holding your infant, though? That is straight-up not okay.
Glennon has filed for an emergency hearing to obtain sole custody of their son too.
Sole custody? Is that a pun? Not cool, TMZ. He should probably have sole custody, though, she's hitting him while he's got her kid and coming for him with a machete, those are not things stable mothers do.