The world is reeling right now as a result of the outbreak of COVID-19, a new strain of coronavirus that has infected almost a quarter of a million people at the time of writing. The outbreak originated in Wuhan, China and has quite literally spread like wildfire across the world. Cases first started popping up as a mysterious pneumonia in December of 2019 and by March 11th of 2020, the World Health Organization declared that the coronavirus outbreak is officially a global pandemic.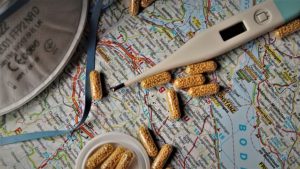 A pandemic is officially defined as a pandemic disease; as an adjective, it means that it is prevalent over a country or the entire world. There have been several throughout history. The oldest dates all the way back to 430 BCE in Athens, Greece; it is suspected that the disease was typhoid fever and more than 66% of the population at that time succumbed to it. The most recent one in history was the H1N1 outbreak of 2009, more widely known as swine flu. Roughly 284,000 were killed by swine flu in total.
These types of illnesses have fascinated the world for years; however, for many people, this is the first one they are old enough to truly experience. For others, this is the worst they've seen so far. The world will undoubtedly bounce back from the COVID-19 outbreak regardless of how uncertain and scary these times may feel; however, if there was ever a time to stay in your house and binge-watch the day away, this is it. Because it's possible to remain asymptomatic for a period of time after becoming infected and the disease is fairly easy to transmit, the best thing you can do is practice the art of social distancing.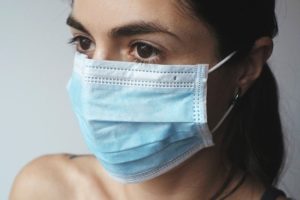 Health and government officials are recommending everyone avoid large gatherings and staying a minimum of six feet from others. This is a dream come true for introverts but, a lot of people are still having mixed feelings about the pandemic overall. People have always had mixed feelings about them even though some of the most popular shows and movies focus on them. The Walking Dead is one of the most critically-acclaimed series on television and it follows the story of a pandemic that causes the dead to become the undead and feast on humans.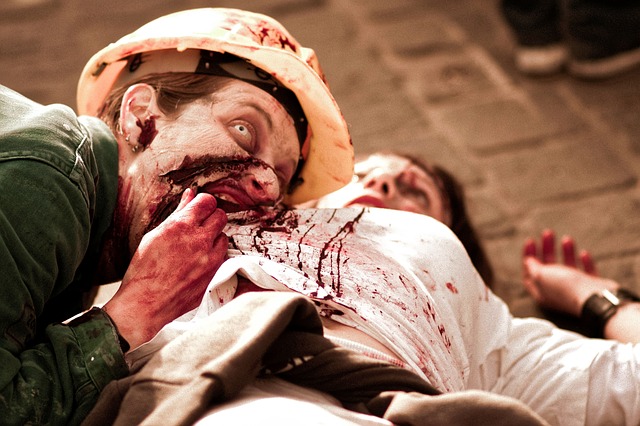 Zombies are a huge part of popular culture, being a staple in a number of horror films and television series. This might be the most popular example of the widespread interest in pandemics but there are tons of other examples out there, films that center around viruses and diseases that change the shape of the world as we know it. Pandemics dominate the post-apocalyptic horror genre in movies, TV, games, and books. From more popular movies like I Am Legend and 28 Days Later to lesser-known ones like It Comes at Night and [REC], and even documentaries, there is no shortage of choices on what to watch.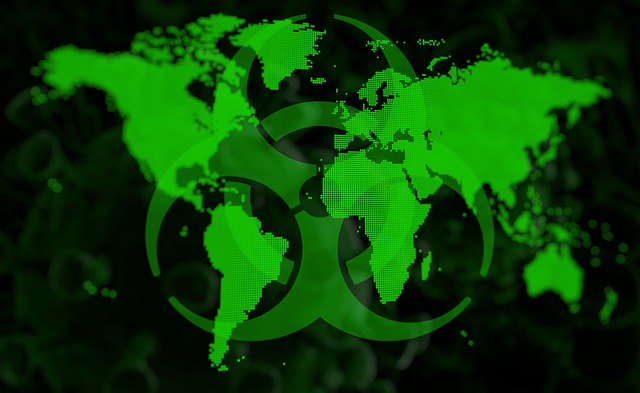 There is something uniquely terrifying about this type of horror film. Not everyone is affected by supernatural horror or slasher flics, but pandemic movies touch everyone. In the movies, these viruses don't just upend an individual family, they don't just attack one person; instead, they send society reeling and leave behind plenty of drama in their wake. Pandemic movies also seem significantly less outlandish than the other horror genres that flood the box office every year. It is also much easier for creators to put their own spin on the theme, which is great for anyone who is seeking something fresh to chill them to the bone.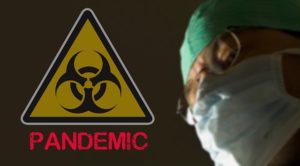 The first film ever made that focused on a pandemic was released in the summer of 1964. It is called The Last Man on Earth and follows the story of the only man left on the planet that wasn't turned into a zombie by a rampant disease. Interestingly, it followed the Asian flu pandemic of 1957 by just a few years. Historically, there is an observable uptick in pandemic movies released surrounding large-scale global outbreaks like the SARS pandemic in 2003 and the H1N1 pandemic you read about earlier. Even though that's the case, it is an enduring category of films despite the fact that it isn't as robust as others by comparison.
If you've been anywhere near the internet in the past week, you'll know that pandemic movies are being talked about all over the place. One of Netflix's "Top 10" movies right now is the 1995 pandemic horror movie Outbreak, and every popular online publication is spitting out film recs left and right. For our top ten pandemic movies piece, we're taking a different approach than just throwing some titles at the wall and seeing what sticks. From genre-defining to critically-acclaimed, from popular to underrated, we've rounded up the top ten pandemic movies ever made.
1
Night of the Living Dead (1968)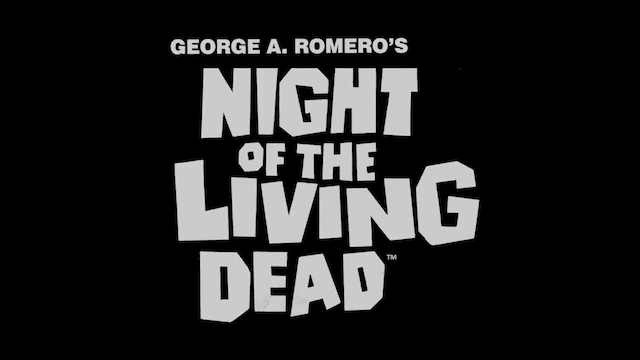 Night of the Living Dead is an independent horror film that was released in 1968. It was the first film that the beloved director George A. Romero ever created. The story surrounds a small group of people who are trapped in a farmhouse that is under the imminent threat of zombies.
Spores from space are revealed to be the most likely underlying cause of the outbreak in the film, which is the first in what would come to be known as The Dead series. Night of the Living Dead was made on a budget of just $114,000 and was, at the time, heavily criticized for its gore. It ended up grossing $18 million internationally and going down in the horror film hall of fame.
This pandemic film is now regarded as a cult classic and it is one of the most defining films of the pandemic horror genre. It is regarded as a cult classic and it revolutionized filmmaking. This was the first horror movie in history that was filmed in an ordinary setting, the first that ventured into the up close and personal, and it kicked off the trend of splatter films. It was also the first zombie movie in history that presented the undead as brutal cannibals–all without using the Z word even once.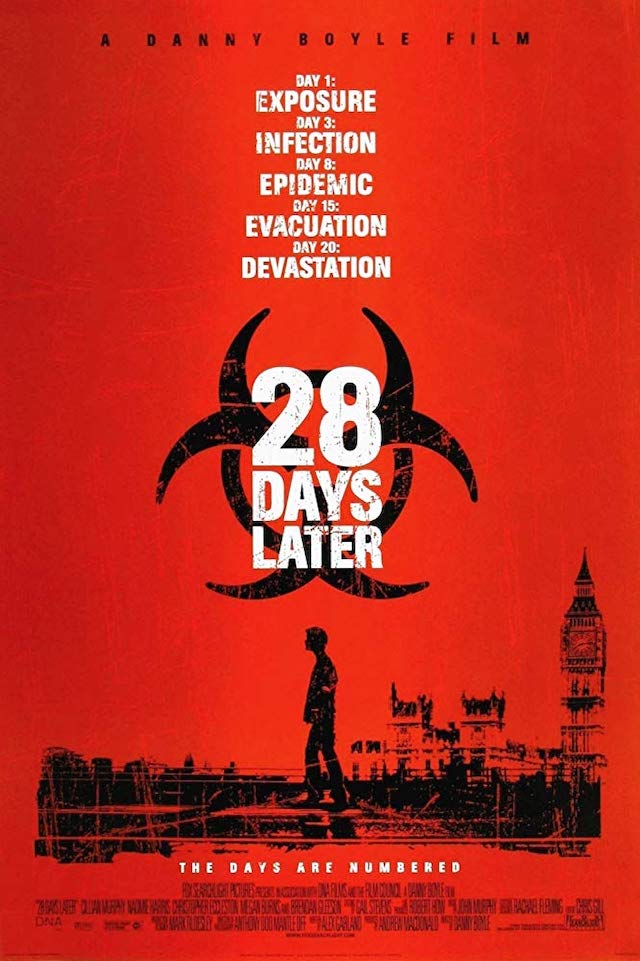 28 Days Later is one of the first films that come to mind when you think of pandemics. It is a 2002 post-apocalyptic horror movie created by Alex Garland and Danny Boyle. It starts off with a highly contagious virus being released by accident and follows the subsequent breakdown of society, with the entire film surrounding the story of just four survivors.
The virus in this film is called The Rage Virus and it is transmitted through blood and saliva. Once infected, within seconds, the host is taken over and enters a state of uncontrollable rage. This film is credited for reviving the zombie genre, even though the infected are not like traditional zombies.
Hosts of the Rage Virus in this film are just overcome with rage and will attack anyone who is uninfected, but they are not cannibals. 28 Days Later was lauded for its screenplay, the soundtrack, the atmosphere of the film, and the performances of its cast. It was one of the most financially successful films in the year it was released, grossing over ten times its production budget.
The film was followed by a sequel titled 28 Weeks Later in 2007 as well as spinoffs like a graphic novel and a comic book series. Zombie movies remained widely popular for as much as a decade after its release.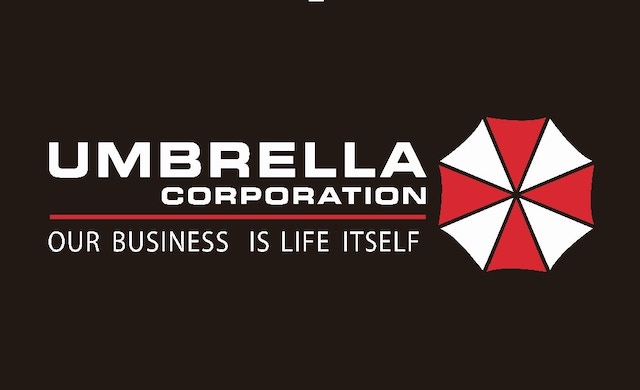 Resident Evil is another series that has become synonymous with the pandemic genre. The Resident Evil film that came out in 2002 was the first in the series of action horror films (mostly) based on the survival horror video game franchise of the same name in America. The film was written and directed by Paul W. S. Anderson, who is known for his cinematic adaptations of video games. It grossed roughly $103 million worldwide.
This pandemic movie follows protagonist Alice, who wakes up with amnesia and slowly learns that she is an employee of The Umbrella Corporation, an international pharmaceutical company and is tasked with guarding a genetic research facility called The Hive. She slowly learns that a lab-created virus called the T-virus was released and contaminated the entire staff from the Hive, which led to them being killed. The experiments the virus was used in created zombies, called Lickers in this universe.
The action and conspiracy unfold over five films, which were all… movies. None of them stand out as particularly good according to critics. However, Resident Evil is the best-selling video game franchise owned by Capcom and the film series is the highest-grossing of its kind. The corporate conspiracy element in this film series is what makes it stand out.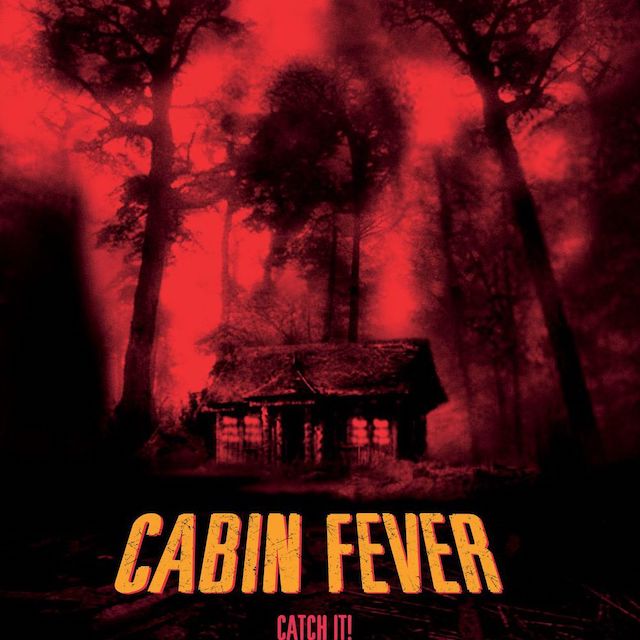 Cabin Fever is a horror-comedy that was released in 2003; it was written by Eli Roth and Randy Pearlstein, and directed by Eli Roth. This is the one to watch if you want a gory pandemic experience but aren't fond of zombies. In the movie, the pandemic is a flesh-eating virus of unknown origin. A drifter that lives in the woods contracts the virus from his dog (who unfortunately succumbed to a gnarly infection), and he ends up passing it on to a group of spring breakers.
The movie follows the spring breakers as they all spread the virus amongst each other and then the drama that ensues in society as the entire water supply in the community is contaminated with the virus. It was made on a budget of about $1.5 million and ended up grossing over $30 million but it received pretty spotty reviews. Some really loved it, and some of the published critiques were absolutely scathing.
Despite the poor reviews, it went on to receive a sequel, a prequel, and a remake. The thing that sets Cabin Fever apart is that it is not exactly a horror film. Instead, it's more of a gory comedy that pays strong homage to the slasher films that came before it which makes it stand out in the pandemic horror category. It clearly and heavily draws influence from The Evil Dead, The Last House on the Left, and Texas Chainsaw Massacre.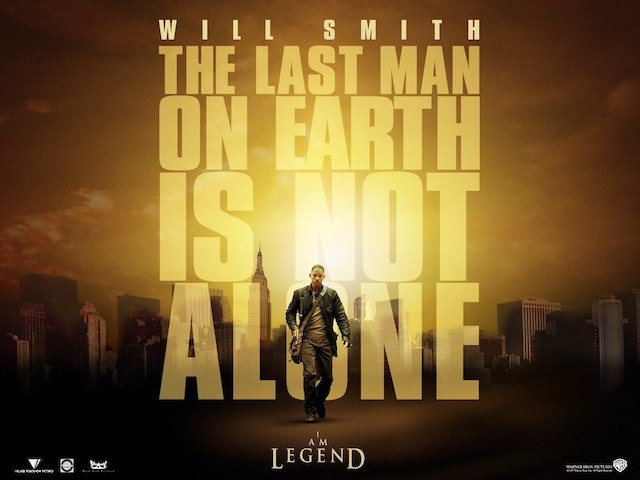 In 1954, Richard Matheson published a novel that has been adapted for the silver screen multiple times including the titles The Last Man on Earth and The Omega Man. Eventually, that novel would spark inspiration for another film, this time with a shared name. So, over half a century later, I Am Legend was released. This is an action thriller rather than a traditional pandemic horror film and it came out in 2007. Instead of being scary, it's fast-paced, dramatic, and was a welcome fresh take in its category.
Will Smith plays an Army virologist who is the only survivor he knows, and he's tirelessly working to cure the film's pandemic. A virus that was created with the intent of curing cancer has devastated humanity and turned everyone into nocturnal mutants with a taste for humans. The film follows Smith's character as he fights for his life, meets other survivors, and ultimately goes down in history.
I Am Legend was among the top ten highest-grossing films of 2007 and emerged as the largest box office hit ever released in December that was not a holiday movie. It received very solid responses upon release and is still regarded among the best post-apocalyptic movies and best pandemic movies ever made.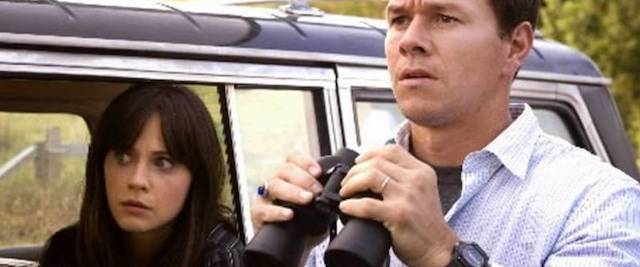 The Happening is M. Night Shyamalan's first and only dive into pandemic cinema. Released in 2008, this movie is an apocalyptic thriller with a star-studded cast. It received a lot of negative reviews and didn't gross very high up against its massive budget. Even though this is largely considered a flop, we couldn't explore the top pandemic movies without including it because Shyamalan is one of the most well-known directors in popular culture.
This film surrounds the lives of four people as society begins to unravel around them due to people dying in large numbers by mass suicide. This pandemic is the result of an airborne neurotoxin so the behavior spreads quickly and widely, taking thousands of peoples' lives. The working theory in the film is that this neurotoxin is a biological weapon that was unleashed in a terroristic attack on America.
On its opening weekend, The Happening grossed just over $30.5 million across America, coming in about $18 million short of its production budget. Ironically, only about 18% of all critics on Rotten Tomatoes had something positive to say about it. Overall, the best thing about this pandemic movie is the Screen Junkies' Honest Trailer, and perhaps Mark Wahlberg, which says a lot.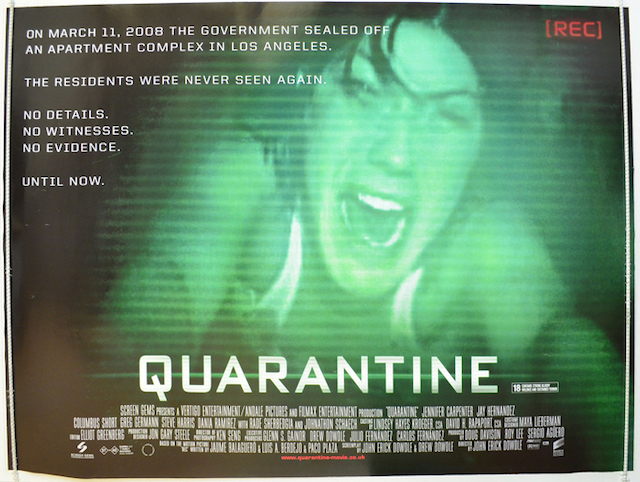 Quarantine is the word of the minute so it only makes sense to include the 2008 film aptly named Quarantine. This is another significant pioneer in the pandemic horror genre; it was shot in the found-footage style. This movie is actually a remake of a Spanish one called [REC] but has marked changes. A unique feature of this movie is that it is entirely "scored" by sound effects rather than having a traditional score.
The story follows a reporter and a cameraman that set out to do a news piece where they follow two firefighters on their nightshift. An emergency call disrupts the story and that's when everything begins to unfold. When everyone arrives on the scene of a barricaded apartment building, they're attacked by a woman behaving extremely aggressively and irrationally. Those who were wounded by her are quick to become sick and delirious.
Eventually, the CDC arrives to quarantine the building. At some point in the film, it is learned that the virus is extremely similar to rabies and it is heavily implied that that is the virus. On the day it was released, it opened at number one. Quarantine isn't very highly reviewed but it won "Best Zombie Film" and was runner-up for "Best Make-Up/Creature FX" at two horror-themed award shows in 2009.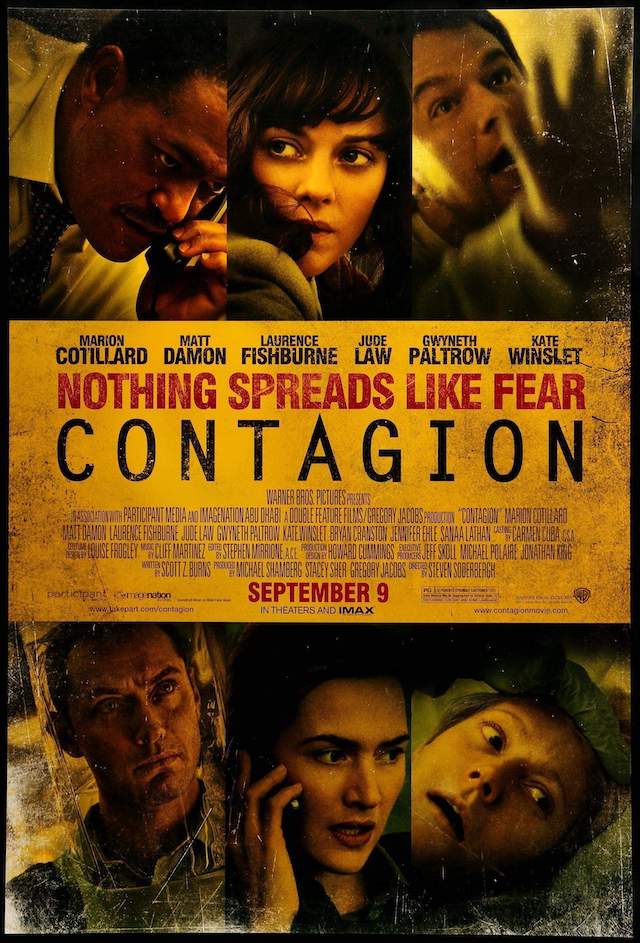 Contagion is a stand out in the pandemic film category because this 2011 film is actually classified as a sci-fi thriller. It was written by Scott Z. Burns and directed by Steven Soderbergh. This film has a cast of very prominent names in film such as Gwyneth Paltrow, Jude Law, Matt Damon, and Laurence Fishburne, among others. It is shot in the style of hyperlink cinema, where multiple storylines are gradually connected into the bigger picture as the film progresses.
This movie is about a virus above all else. There are multiple characters whose lives you get to peek in at but the star of this movie is the pandemic itself. The virus in the movie is transmitted by fomites, much like COVID-19. Throughout the film, you watch the virus spread, the public response to try and contain it, medical research to find a solution, and the eventual introduction of a vaccine. All the while, society is crumbling under the weight of reality as everything unfolds.
Contagion was a solid performer in the box office and was met with very positive reviews across the board. Apart from the hyperlink cinema style, something else that makes this film unique is the praise that it received. Scientists had nothing but positive comments for the scientific accuracy of the film.
The outbreak of COVID-19 renewed the film's popularity to an unprecedented degree. In December of 2019, it was ranked in 270th place in the Warner Bros. catalog and by March of 2020, it had catapulted to second place. It was also among the top ten most popular films on iTunes and the number of hits the film received on pirating sites increased by 5,609% from December 2019 to January 2020.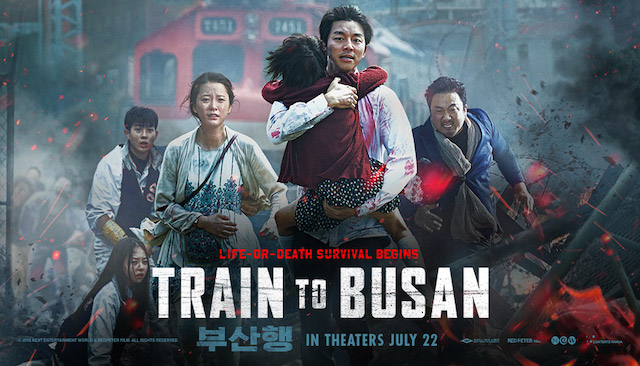 Train To Busan is an action horror film that was released in 2016. This South Korean film drew in a record-breaking audience of over ten million people that hit the theaters to watch it. It was filmed on a budget of $8.5 million and went on to gross almost $91 million. This is an unlikely addition to the list but, we can assure you, this is one of the greatest movies of all time and the world just doesn't know it yet.
The film follows Seok-woo, a wealthy workaholic and fairly absent father and his daughter, Su-an. After Seok-woo misses an important singing recital, Su-an convinces him to take her to Busan to visit her mother for her birthday. A woman who has already turned into a zombie rushes the train and ends up attacking an attendant. Because everyone is in close quarters on the train, it spreads quickly. Cities are closing down so the train can't even stop and Seok-woo gets a crash course in exactly what parts of his life are important.
Even though zombies are a pandemic film staple, this movie brings something new to the table. It's suspenseful, it's emotional, and it has a rating of 93% on Rotten Tomatoes. In the 2016-2017 film award cycle, Train to Busan was nominated for almost three dozen awards and won a total of ten. Take it from us, this is the zombie movie for everyone who hates zombie movies and so much more.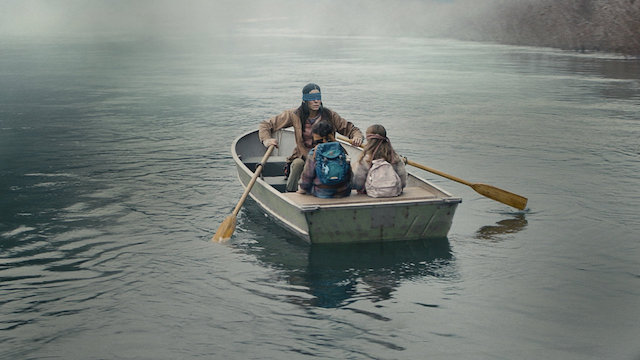 Bird Box is one of those movies that seemed to take the world by storm when it was released on Netflix in 2018. All of a sudden, it was everywhere. This is a post-apocalyptic thriller that was directed by Susanne Bier and is based on a Josh Malerman novel that bears the same title. The way that this film skyrocketed into popularity without a major theatrical release is a rare occurrence in the film industry. Netflix's data shows that over 45 million people watched the movie the week that it became available to stream, and that number doubled over the next three weeks.
Estimates from Barclays, the investment bank, purported that if the film had had a major theatrical release, it would have grossed close to $100 million globally compared to a production budget of just $19.8 million. Even though it didn't have a strong critical reception, the movie was a pandemic in itself. The actual pandemic in this film is one of the most unique on the list as Bird Box blends traditional supernatural horror into the pandemic genre. It is the only film ever created that does so, so far.
In the movie, you follow the story of a woman named Malorie and two young children. The only information you get in the beginning is that they must stay blindfolded. As the story unravels, you learn that there was a global pandemic of mass suicides. The mass suicides are caused by demonic entities that render anyone who sees them insane to the point that killing themselves is the only escape.
This is far from a traditional pandemic movie but its popularity combined with a completely novel take on the genre definitely places it near the top of the list. The overall mood and intriguing premise garnered support from critics, but most reviews assert that the film fell short of the expectations because it creates a lot of tension but fails when it comes to the climactic part of the story.