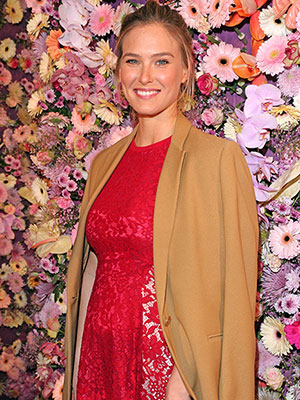 Gisela Schober/Getty
Bar Refaeli is a mom!
The supermodel welcomed her first child, a baby girl, on Thursday, Aug. 11, the Jerusalem Post reports.
Born at Ichilov Hospital in Tel Aviv, daughter Liv weighed in at 7 lbs.
"You can come out now … I'm ready. And heavy," Refaeli, 31, captioned a recent Instagram photo.
The baby girl is the first child for Refaeli and her husband, businessman Adi Ezra, 41, who were married in Haifa, Israel in September.
Want all the latest pregnancy and birth announcements, plus celebrity mom blogs? Click here to get those and more in the PEOPLE Babies newsletter.
The couple broke the happy news on Instagram on New Year's Day, with the Victoria's Secret stunner captioning an Instagram photo of a positive pregnancy test with, "2016 is going to be like.."
Leading up to the arrival of her new addition, Refaeli documented the growth of her baby belly on Instagram, sharing several pictures in which she flaunted her bump in glamorous photo shoots and on fun days at the beach.
The model previously opened up to Hello! Fashion Monthly about being excited to settle down and start a family.
"I think this will be a decade of family … I come from a family of four children," she told the magazine. "A lot of [moms] could read this and think, 'Yeah, try having one first.' Hopefully, I'll have a big family, but I'll take it one by one."
— Andrea Park