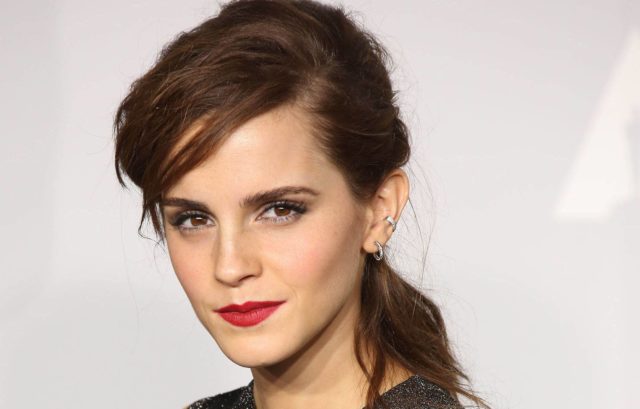 Emma Watson is 30 years old and she never has to work another day in her life if she doesn't want to. And there's a rumor that she doesn't want to, what she wants to do is be with her boyfriend, to who she's reportedly engaged to.
The Daily Mail broke the story, which says that Watson isn't taking any new jobs.
Emma Watson has gone 'dormant' according to her agent. That appears to be movie-speak for she's 'given up acting'.

I can reveal the Harry Potter star, who has been famous since she was nine, has decided to step back from the limelight to spend time with rumoured fiance Leo Robinton, who she's been dating for 18 months.
My source says: 'Emma has gone underground, she is settling down with Leo. They're laying low. Maybe she wants a family.'
Well, there you go, no more Emma Watson.
Although… Entertainment Weekly has a different story.
According to Jason Weinberg, Watson's manager at Untitled Entertainment, that's not the case.
"Emma's social media accounts are dormant but her career isn't," he told EW in a statement.
That's quite different, but the Mail also quoted their source as saying Watson "is not taking on new commitments" as well, which doesn't really apply to a social media break.
So what is the truth? Well, as I mentioned, Emma Watson never has to work another day in her life if she doesn't want to. She probably doesn't want to right now; in addition to her being in love and possibly wanting to have a family, there's a pandemic going on.
I don't think that means Emma Watson is done acting forever, though. I think she's taking some time off and choosing her projects carefully, only doing things she really wants to do, but also not actually retiring,
The post Is Emma Watson a really Retiring From Acting? appeared first on The Blemish.