After hitting it off on their first date last December, Jennie Garth didn't drag her heels before introducing new beau, actor Dave Abrams, to her three daughters — Luca, 18, Lola, 12, and Fiona, 8.
"It was a big decision on my part, but I said, 'I really like this guy and he really likes me and if we think we have a future together, I need to introduce him to my life as soon as possible,' " the actress, 43, tells PEOPLE exclusively.
She adds, "I threw him in 100 percent and he fit in without missing a beat."
"I've always wanted kids," says the Virginia-raised Abrams, 34, who worked hard to ease his way into a blended family and embraced the prospect of being a stepdad.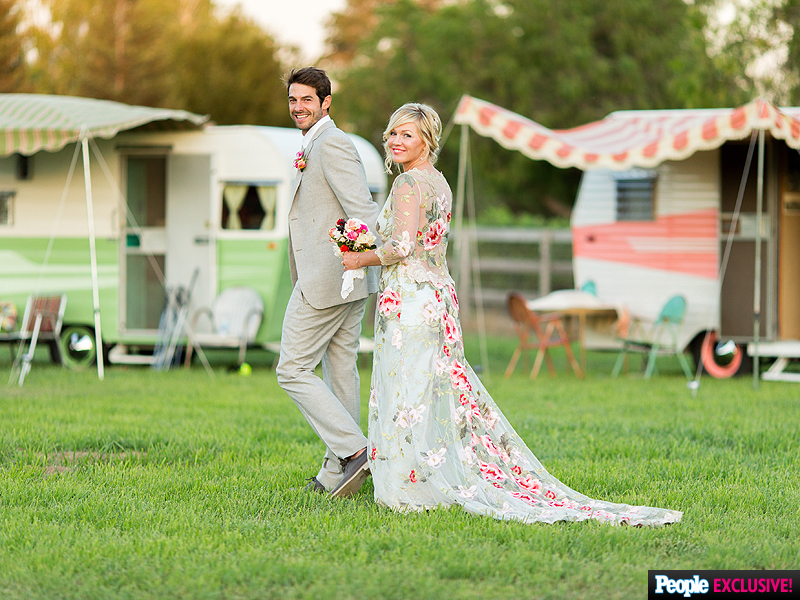 Christopher Polk/Getty
"I fell in love with her girls," he says, and immediately understood they should be a priority.
"It's not about me anymore. Jennie puts the kids first in everything, and I fell in love with her because of that."
At one particularly moving moment during the couple's July 11 nuptials, Abrams made promises to each daughter from the altar.
Alternately funny ("I vow to take your jokes about my skinny fatness like a man") and heartfelt ("I vow to protect you, care for you and love you forever"), he brought Garth and the wedding guests to tears.
For her part, Garth also gave a nod to Abrams' "brave choice" in her vows, praising not just his willingness to lovingly "co-exist with me and my three girls," but also "four girl dogs!"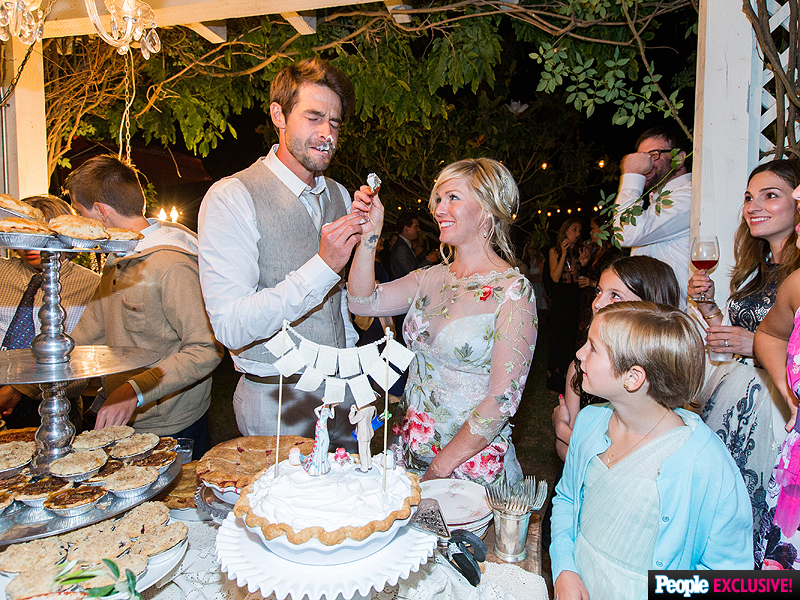 Christopher Polk/Getty
For Jennie and Dave's exclusive wedding album and all the romantic details of their big day, pick up the latest issue of PEOPLE, on newsstands now.
— Elizabeth Leonard