A lot has changed since Jennifer Love Hewitt first bared her baby belly during her photo shoot as the face of Palmer's Cocoa Butter's fall line.
The actress and husband Brian Hallisay have since welcomed their second child, son Atticus James, a sibling for 21-month-old daughter Autumn James.
And as the mom of two — who's still nanny-free for now! — settles into her new life, Hewitt's ad for the brand has officially launched.
In honor of the debut, Hewitt, 36, spoke to PEOPLE about everything from her favorite products from the line to how she chose her son's name and whether the couple plan on trying for a third child.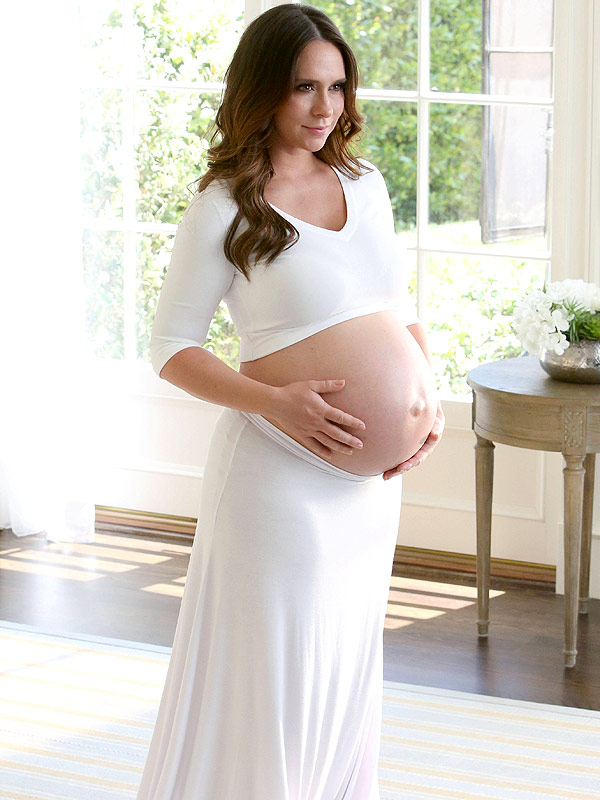 Casey Rodgers/Invision/AP
PEOPLE: Congratulations on your new baby boy! How has life been adjusting to being a mom of two under two?
Jennifer: Let's just say it's crazy and beautiful. Every day brings something new and surprising and exciting. I wouldn't trade any of it for the world.
PEOPLE: What's your mommy must-have from Palmer's pregnancy line and why?
Jennifer: I loved the Palmer's Cocoa Butter Formula Stretch Mark Cream and the Palmer's Cocoa Butter Formula Skin Therapy Oil. They made my skin feel so soft and the scent is delicious. I use them twice a day — morning and night.
PEOPLE: How is Autumn adjusting to her new baby brother? Is she already loving being a big sister?
Jennifer: She is in love with him and kisses him most of the day. Her favorite part of the day is snuggling with him. It's so gratifying to see them developing such a strong bond. My brother has always been an important part of my life and I'm so glad they will always have each other, too.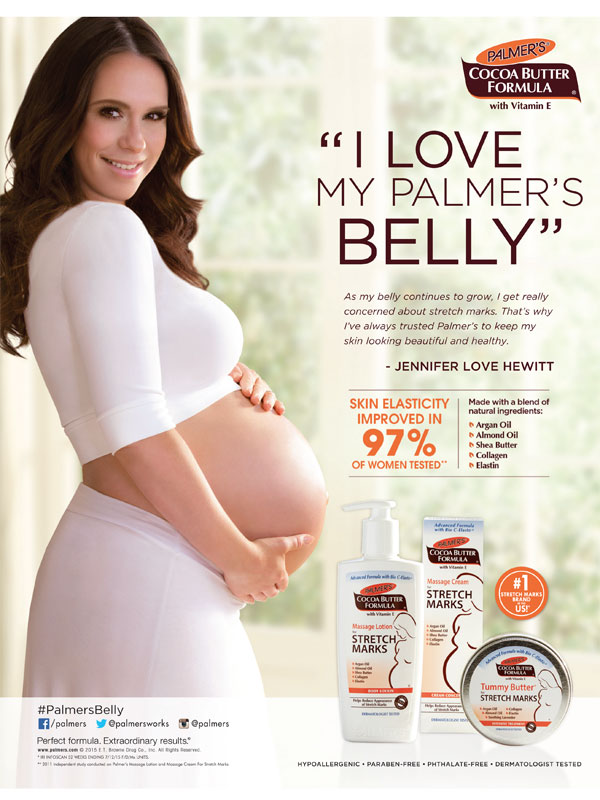 Courtesy Palmer's Cocoa Butter
PEOPLE: How did you decide on the name Atticus? Is there a special reason why both kids have the same middle name?
Jennifer: We both thought Atticus was a strong name. Autumn and Atticus both have the middle name James, after Brian's grandfather. We thought it would be cute for them to share the same initials and middle name.
PEOPLE: We saw your tweets about a scarf saving the day when you leaked during a meeting! How is breastfeeding going?
Jennifer: So far, so good. It's something I have felt really fortunate to be able to do with both of my children.
PEOPLE: You've said Brian was an amazing coach during your daughter's birth — was he the same way during your son's delivery?
Jennifer: He was great again. I couldn't ask for someone more supportive and loving to experience such a momentous event with me.
PEOPLE: Do you feel like your family is complete or are you and Brian hoping for a third?
Jennifer: Having two healthy pregnancies and two healthy babies has been a blessing. You never know …
— Anya Leon