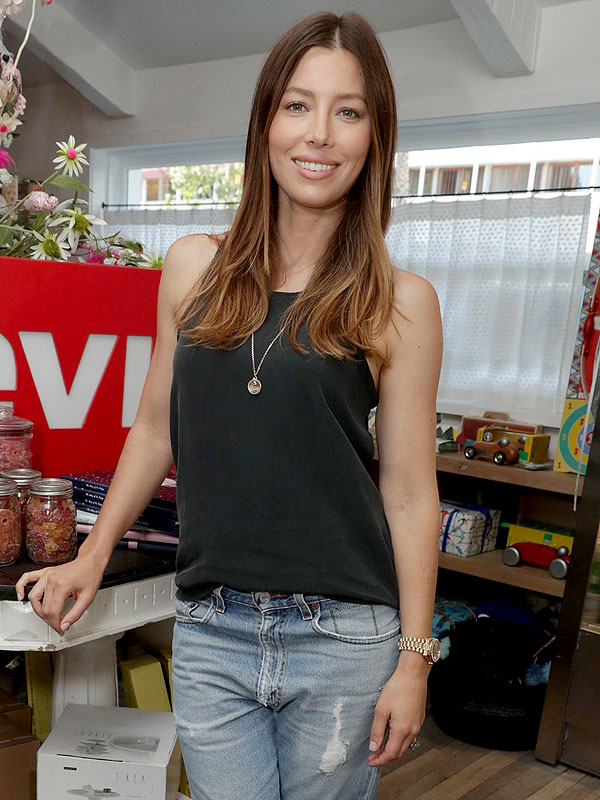 Eric Charbonneau/Invision/AP
Jessica Biel habitually tops Hollywood's best-dressed lists. But now that she's a mom, the actress' wardrobe has gone through a bit of a transformation — and as she says herself, it's not always pretty.
"I have always been more of a casual dresser in general, but definitely [since] becoming a mom, I just find myself constantly dirty," Biel, 34, told PEOPLE with a laugh Wednesday at the Levi's Brand Back To School Event she hosted with Estee Stanley at their restaurant Au Fudge in West Hollywood.
Though the New Year's Eve actress has tried to maintain her pre-parenthood ensembles, her 16-month-old son Silas Randall with husband Justin Timberlake has had his own plans for his mom's designer duds.
"I put on a nice outfit and two seconds later I've got tiny spaghetti-hand marks all over, and I end up ruining things all the time," she shares.
Want all the latest pregnancy and birth announcements, plus celebrity mom blogs? Click here to get those and more in the PEOPLE Babies newsletter.
"It's been this interesting evolution of, 'Okay, what can I find that's going to be durable that I can wear and maybe throw a heel on if I need to do a quick transition from day to night and that I'm not gonna spend a bazillion dollars on and then it gets ruined?' " Biel continues.
While Silas and his spaghetti hands have influenced his mom's style when she's around him, Biel has devised a plan to circumvent him ruining any more of her fancier clothes.
"I pick things that I don't wear when my kid's awake or [I'm] anywhere near him because I'm terrified," she admits with a laugh.
The actress has found a way to keep her inner fashionista alive, but she's also gladly adjusted to her new wardrobe and life as a mom, noting, "It's literally all for practicality and ease of lifestyle."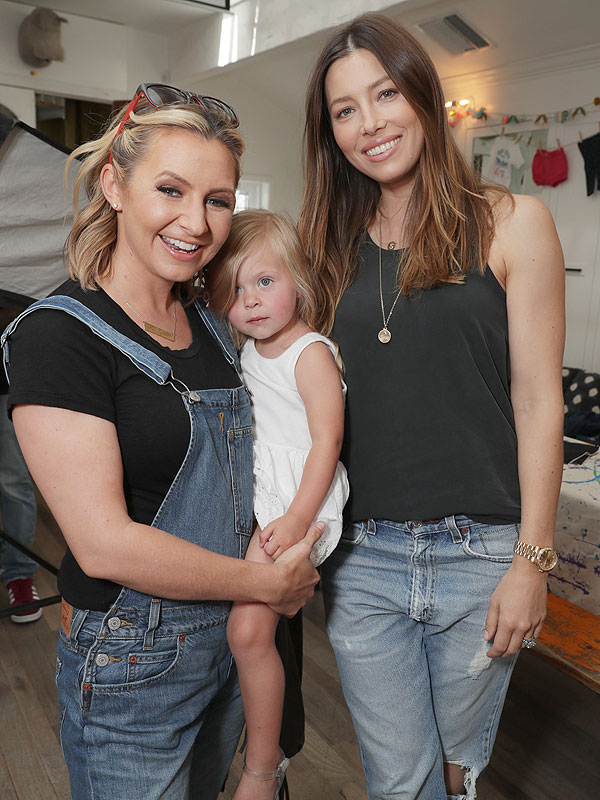 Eric Charbonneau/Invision for Levi's/AP
Biel's friend and former 7th Heaven costar Beverley Mitchell also attended the Au Fudge event, sharing with PEOPLE some details about Silas' close relationship with her own children Hutton Michael, 18 months, and Kenzie Lynne, 3.
"Hut loves Si and Kenzie tries to be like a big sister, and whenever we get to see them it's awesome," she said. "They're definitely gonna grow up together, that's for sure."
Mitchell notes she's grateful that she and Biel were able to grow up together and now have children who are around the same age.
"It's always amazing when you're going through that with one of your best friends and they're in the same life experiences that you're in," she adds. "It always makes it more fun. It's a lot easier."
— Abby Stern