Austin Henry Wallace
Christy Carlson Romano is pregnant!
The actress is best known for her early-2000s Disney Channel work, including her turn as type-A older sibling Ren Stevens on Even Stevens, and for voicing the titular character in the animated series Kim Possible. In 2004, she starred on Broadway as Belle in Disney's Beauty and the Beast.
Romano, 32, married writer-producer Brendan Rooney in a romantic winter-wonderland wedding set against the backdrop of the Fairmont Banff Springs in Alberta, Canada, on New Year's Eve 2013.
The couple are expecting their first child, a daughter, on Christmas Day.
You can find Romano on Instagram and Twitter @ChristyRomano.
Few topics make more women uncomfortable than that of discussing our body image. Now add the necessary 15 lbs in 2 weeks* for baby's health and you end up having a spectrum of opinions ranging from shameful, boastful (I'm so nurturing and glowy!) and even highly depressed (cue the ice cream & Nicholas Sparks movies).
Personally, I have always been very thin — to a fault. When I hit my growth spurt at 12, I was all chicken legs and crooked teeth (thank you, ballet & braces). People often called me rude names, as if being underweight had something to do with making me a misfit.
Now, I can assure you, there have been times when I have dropped weight due to stress, but I have averaged the same weight and decent nutrition patterns for most of my life.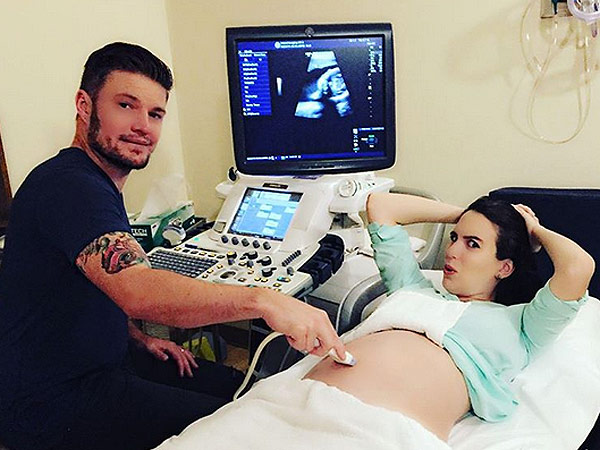 Source: Christy Carlson Romano Instagram
Enter, pregnancy. I am the heaviest I have ever been. My doctor just asked me if I am active because I have gained 20 pounds in my second trimester. I am also the most hormonal. This has called into question a ton of feelings in regards to my weight that I can only imagine I share with many of you ladies.
Now, I am lucky to be with someone who actually LIKES me without makeup, a bra, and thinks sweatpants are sexy! (He's a keeper this one, I tell ya.) But I have never felt more schlumpy than these last couple months.
On the one hand, I have been so happy to get my appetite back after my first trimester nausea (see Blog #1), and for a moment (okay, like a couple weeks of moments), I relished in being able to eat to my heart's content to meet my daily quota of nutrients.
In some ways, I was trying to prove everybody (mostly my inner critic) wrong from my childhood that I could be "normal." But in this massive cluster of information we find ourselves thrown into, "normal" for us first-time moms does not mean "normal" — it means being the best at being what we think is the status quo.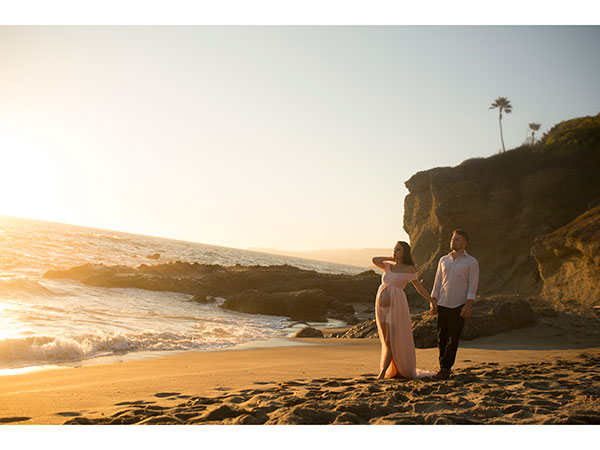 Austin Henry Wallace
After months of looking at my now parenting-laden Pinterest boards, I can't help but question what "normal" even means for us moms overall.
Is normal wearing sky high heels, dusty trench coats and false eyelashes while showcasing your maternal side as a side-note to your overall independent personality?
"Isn't being pregnant glamorous?" these pictures seem to scream. Or does normal mean hibernating at home for days on end and "nesting" in yesterday's yoga wear? Is it a mix of the two?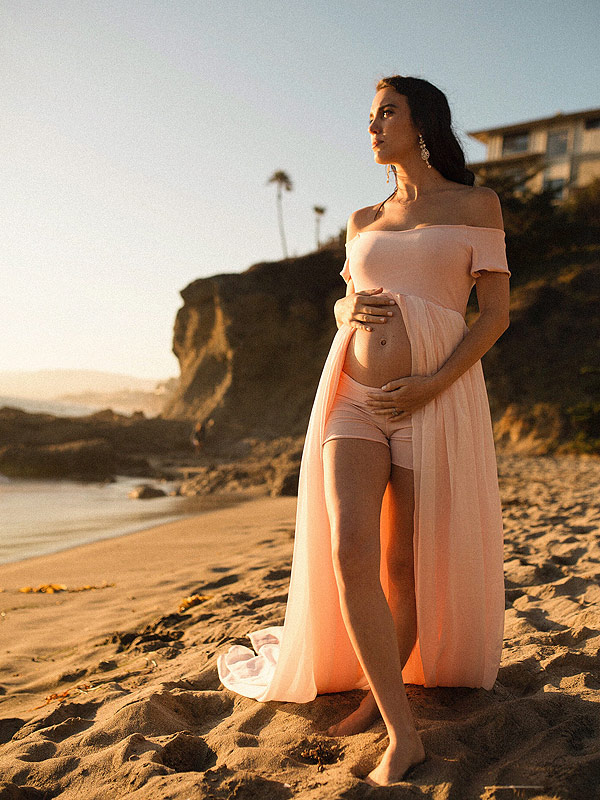 Austin Henry Wallace
I really hope I am not alone in this confusion. I don't wish to be superficial or detract from the joy I feel every time our baby moves inside me, but I can't help but feel as though the transition into motherhood comes altogether suddenly as your belly truly begins to sprout out and you must wistfully pack away your pre-pregnancy clothes.
Well, readers, I can tell you wearing heels for me, is out of the bleeping question. Yoga wear, on the other hand … there are a ton of amazing active options! (See pics!) In fact, things started to turn around for me as I embraced my new weight and let go of the concept of trying to have the perfect pregnancy for anyone else, and just have the perfect pregnancy for me and my baby.
More from Christy's PEOPLE.com blog series:

Courtesy Christy Carlson Romano
I have been blessed to have received great new maternity wear and, ladies, please treat yourself to some new bras (with strap extenders), leggings and flowy dresses for when you wanna rock that mama earth vibe. I really have grown to love affordable maternity brands like Ingrid & Isabel, Great Expectations Maternity, BOOB, Tiffany Rose, Miss Madison Photo Props and Pink Blush boutique.
Work and your social life will NOT stop until you decide. After much discussion (things are a family decision now), we have been able to make my date to start working from home around late October.
But even when I am working from home, the mind reels at comparing itself to others either more active, more photogenic or more organized/capable. Our insecurities really need to be held at bay by our own doing and we need to stop beating ourselves up.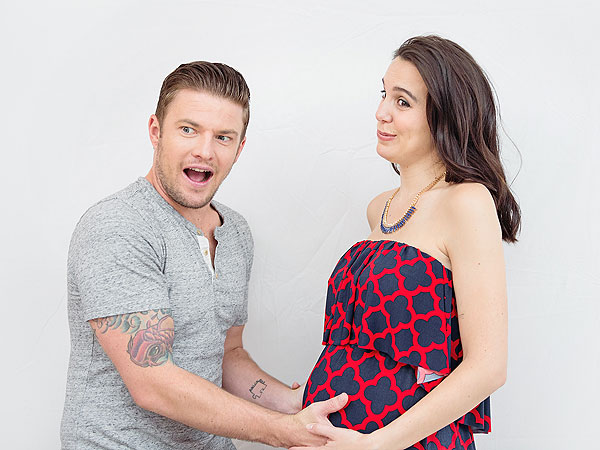 Courtesy Stokke
The other day, I was at a birthday party filled with beautiful babies. The moms at the party stressed how important it was for us to create a regiment of self-care. I wish someone had explained that the greatest form of self-care, at least from what I've come to learn, is not stressing about every little detail.
I can really only plan so much before going crazy! So I've been focusing on the basics: feeding myself and baby, my dreaded prenatals are key. Shaming myself for not doing an exercise regimen every day is NOT. I have also started to meditate via the Calm app on my phone. I highly recommend it!
Overall, let's love ourselves as we are now, ladies. I believe our babies will thank us later.
Lots of Love,
— Christy Carlson Romano