Naomi Watts is celebrating her son.
The mother of two took to Instagram on Monday, wishing her eldest son Alexander Pete — who she calls Sasha — a happy birthday.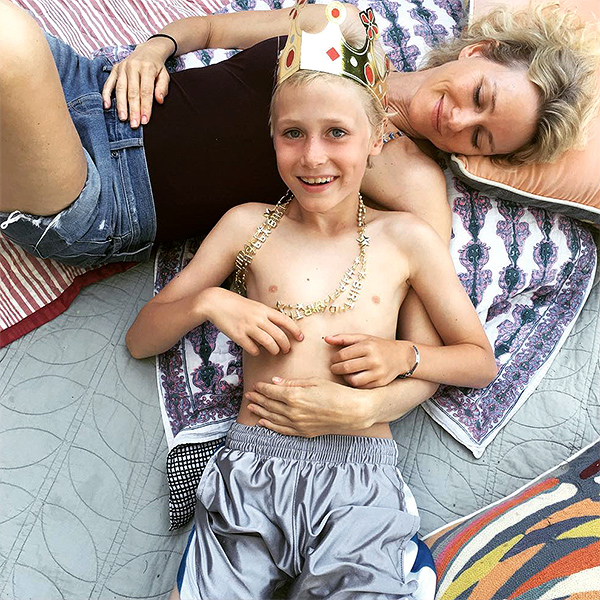 Naomi Watts/Instagram
"Happy birthday to our first little miracle. Sweet Sasha is adventurous, loving and kind. A powerful beam of light in our family. Feel so blessed to watch him grow," Watts, 47, captioned a photo of the two.
In the snap, the British actress and her son cuddle, as he rocks a crown and gold necklaces that say happy birthday.
The 9-year-old is Watt's first child with longtime partner Liev Schreiber. They're also parents to 7-year-old Samuel Kai.
The pair welcomed him in 2007 after two years of dating, naming him Alexander in honor Schreiber's grandfather and choosing the middle name Pete as a nod to Watt's father.
"It's total euphoria. I love being a mum," Watts said about motherhood in 2008. "I always knew I would. All the clichés are true. I spend my days making a number of bizarre noises and bizarre faces. And that gets my son off, which gets me off."
—Naja Rayne